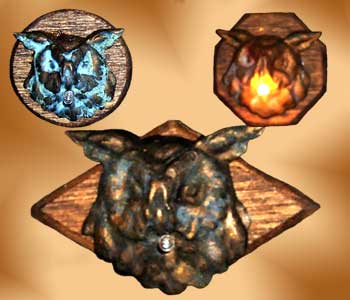 G-S-12 – Owl Head Sconce 1 light
         This is similar to the G-S-08 sconce. The light bulb in this unusual sconce is held in the Owl's beak. This sconce is available with a number of differently shaped wood plaques to support it in the back. (round, rectangular or diamond shaped).       
  size: varies– 1-1/4" d > 1-3/4"d  Priced for 1 sconce.  
Price: 20.00