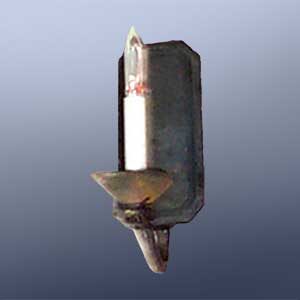 H-C-02 – Rustic Sconce size:
      Available in Antique tin, wrought iron or copper finish, this sconce is equally at home in an Early American, Country, or any other Rustic setting. These sconces match H-C-09, H-C-20, and other rustic chandeliers.    The sconces are sold by the pair.
Each sconce is electrified with a replaceable GOR – 12 volt bulb or an LED.
        (LED lights – can be wired for 3v or 12volts)
Price: 30.00